This one is actually from a week ago, back when I caught a cold. It was a most beautiful sunset and suddenly I saw a face in the clouds. My first thought was - that's a valkyrie.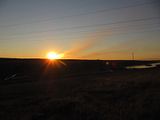 After a week of being dead-tired and busy (one day it was so bad, I ended up bein completely unable to fall asleep) did I take a chance to speep in on saturday? No, that would have been smart. I went and asked father to wake me up at 5:30am so that I could go fishing with him. He didn't catch all that much and I wasn't fishing, but I did take a lot of nice photos and I caght up some sleep in the backseat.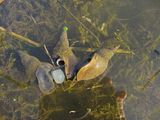 I almost feel like I need an adult warning for first one. A three-way snail orgy with snalis really determined not to be distracted, even when I dragged them closer to take better photos and accidently shook one of them off.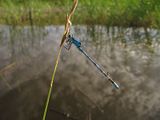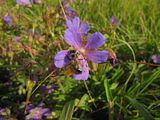 Botfly. Didn't see those ones for a long time, could have done without seeing them for even longer. But they are always come with really hot weather. Bright blue dragonfly and a bee - are both catches of that early morning fishing.


This old apple-tree stump is an endless source of strange and pretty things to look at. This time it was some kind of foamy growth. I am not sure if it is some dried-out fungi or some insect's nursery, but it is pretty and is really nice to touch.